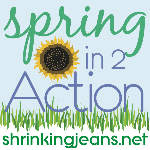 Well.... from my previous post you'll see that I've been taking it easy this week with being on vacation and
being lazy
enjoying hanging out with T. According to the scale that I got on here in Pismo I've managed to maintain (small miracle) from last week. I missed one day of week 3 of the push-up challenge this week, but was still able to do a 1set max of 16 today, up 10 from my first week's numbers.
As for workouts:
Wed (today): AM Swim 2000 1800yds (Was.Not.Feeling.It.)/PM Bike ride 1 hr

Check and Check!

Thurs: AM Swim 2700yds/AM Run 3mi recovery

Check and Check

Fri: AM Run 4+ mi at 8:50 pace; P/U W3D1 & NTC ab workout

I ended up doing 3.5mi at 8:00 pace, flaked on the push-ups and NTC (:-/)

Sat: AM Swim 11x200 on 4:20; Bike 1 hr optional (depends on how I'm feeling)

Totally skipped it, but did do Sunday's long run and push-ups and NTC.

Sun: AM Run 10mi; P/U W3D2 & NTC ab workout

Check but on Saturday

Mon: AM Swim 2000yds Run 3mi (optional)

I got kicked out of the pool at 1600yds for Aqua Aerobics, which was kinda ok, I was soooo bored. No run.

Tues: Bike 1:15+; P/U W3D3 & NTC ab workout

Nope, didn't do any of it. :-/
So when you add it all up I had a 57% completion rate this week for my workouts. Not too hot, but I'm trying not to beat myself up too much about it since I am on vacation. In reality I probably shouldn't have set the bar so high for a week I knew I'd be less than motivated to get to the gym. But I've gotten there a couple times which isn't too bad.
As for the rest of this week... I'd like to make reasonable goals for the remaining 5 days I'm out of my normal routine and go right back into my old routine when I return to school Monday. So here it goes:
Wed: 5mi Interval run; P/U W3D2 & NTC ab burner

I've already done the run and the push-ups, so I just need to get the NTC workout in. :)

Thurs: Bike1 hr; Swim 2700yds - I should do this all first thing in the morning, that way its... DONE.

Fri: Run 4-5 mi- I need to have fun with this, go up and run along the coast.

Sat: Bike 1:30; P/U W3D3 & NTC ab burner

Sun: Run 4 mi at >8:15 pace -------> Back home tonight :(

Mon: Swim 1800-2000yds; Bike 1hr

Tues: Run 5mi Intervals; P/U W4D1 & NTC ab burner
So there is my plan, I'm aiming to take a rest day every 10 days or so. With the combo of the three sports usually I feel like I get enough of a break from each individually to not need anymore than that. But of course I'm always paying attention to what my body needs.
Hope everyone else is having a good week!